Choose All Trades as Your 203k Loan Contractor
Choose All Trades as Your 203k Loan Contractor
When it comes to a qualified 203k contractor, you want someone who understands the 203k loan, gives you accurate estimates, and performs quality work. All Trades is a trusted 203k loan contractor, and no matter your project size or loan type, we can handle all of your home improvement needs.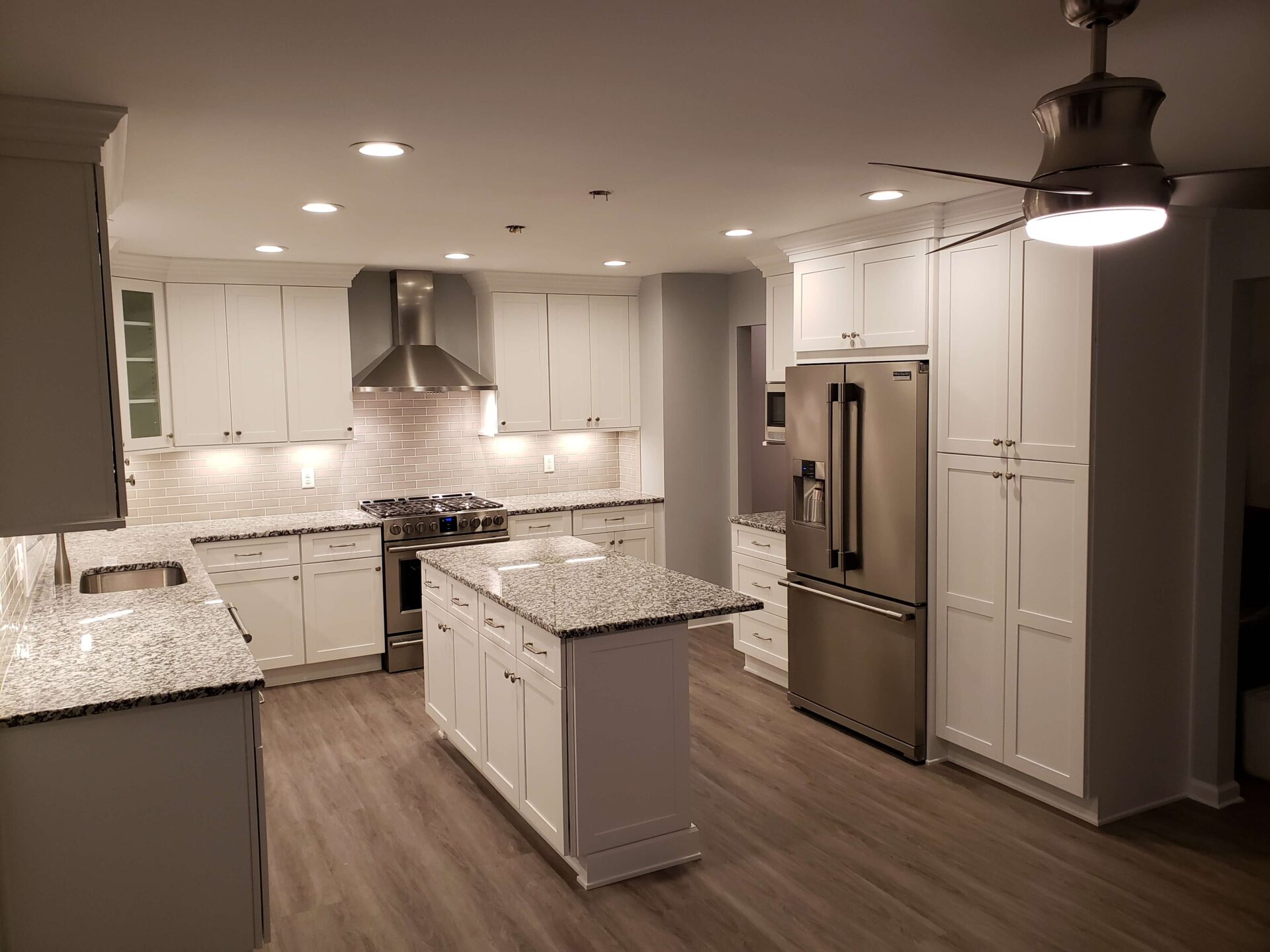 With a 203k loan, a homeowner or home buyer can add money to their mortgage loan to finance home repairs or improvements. The 203k benefits both borrowers and lenders by insuring a single, long-term, fixed, or adjustable rate loan covering a property's purchase and renovations.
By taking this route, a borrower avoids the long and costly process typically associated with purchasing a home that needs repairs or updates. Moreover, the lender is protected by having the loan insured even before security can be established based on the condition and value of the home.
As a borrower of the 203k loan, you will be able to:
Package both home purchase and rehabilitation costs into a

single mortgage

.

Extend your renovation payments

over the life of the loan rather than pay a lump sum.

Deduct interest

you pay on the mortgage on your income taxes.

Avoid stress

that comes with applying for a second mortgage.

Save time and money.
What is an FHA 203k loan?
Say you're looking to make home remodeling updates to an outdated living space. Or, maybe you're looking to purchase and fix up a property to meet your needs. In either scenario, the Federal Housing Administration's 203k Rehabilitation Mortgage Insurance Program could be the perfect option for you.
The FHA 203k loan is meant to help homeowners and homebuyers make repairs and improvements to their property. Unlike a standard mortgage, the 203k loan allows you to finance the purchase (or refinancing) of a home as well as home-improvement costs via a single mortgage. That way, the home improvement or repair project does not have to be complete before the loan is issued.
For more information on the FHA 203k rehab mortgage insurance, visit hud.gov.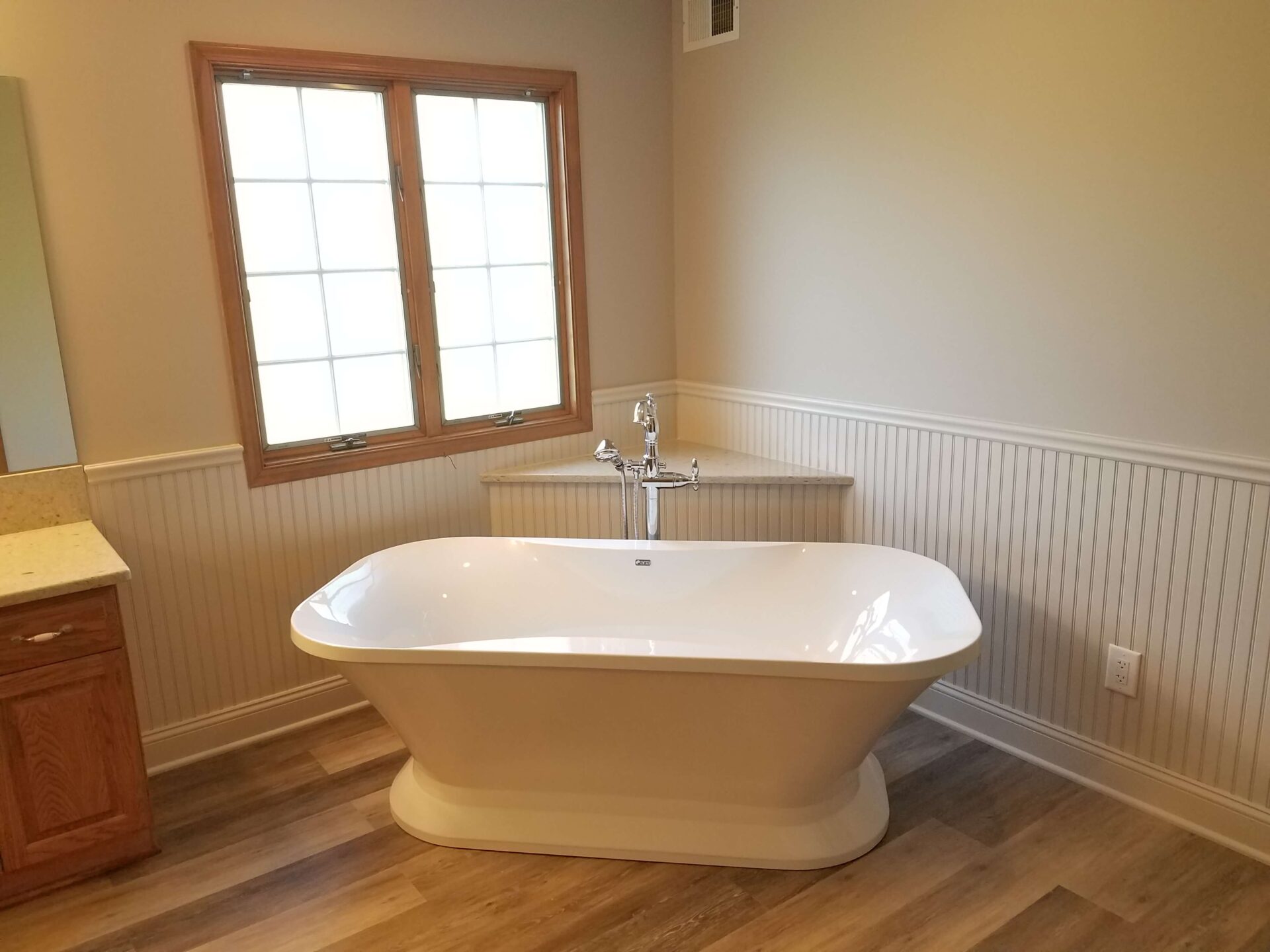 FHA Standard 203k loan:
Choose the Standard 203k loan for rehabilitation projects totaling at least $5,000. This option is generally meant for bigger construction projects, although it may also cover minor improvements as long as the cost exceeds $5,000. In fact, you can finance nearly any sort of home improvement so long as it adds property value.
However, a requirement of the Standard 203k loan is that you must utilize a HUD-approved consultant, who inspects and evaluates your property's rehabilitation.
More information on the Standard 203k loan can be found here.
FHA Limited 203k loan:
The Limited 203k loan is meant for home-improvement projects that do not involve purchasing or refinancing a property. Instead, it covers less extensive home-improvement projects, such as new carpet installation or upgrading your kitchen cabinets. Although there is no minimum spend requirement, the cap is $35,000 in repairs.
More information on the Limited 203k loan can be found here.
All Trades completely redid our master bathroom 10 years ago and it still looks great and is such a pleasure to use. The biggest job was the custom shower that required a lot of detail. There is quite a bit of tile in the bathroom-and it was well planned and very neatly and precisely placed. All Trades managed the different subcontractors seamlessly and the craftsmen worked very efficiently and cleaned up at the end of each day. They also discovered some structural issues that were resolved quickly. Ray had already worked out the basic floor plan to remodel our kitchen, when our original hall bathroom finally fell apart. The kitchen will have to wait, but I really like his ideas on space utilization. And the new hall bathroom plans look great. He has a lot more material in the showroom now so we were able to pick out almost everything for the bathroom right there. This is wonderful time saver.

All Trades Contracting is hands down the best contracting co ! From the moment I met Ray i knew my renovation would be done the right way! Ray and his crew did everything i wanted and more! They are soo respectful of your home and take painstaking measures to please their customers! My tile work, cabinetry work, painting, moldings, electric and plumbing were done exquisitely! This is how a company should operate! Will definitely use them again and have recommended them to anyone looking to make home improvements! Class act all the way! I love my new kitchen and bath!!

We had All Trades remodel our powder room and laundry room in 2011. We also had them build me a shoe closet and remodel the clothes closet both in the Master bedroom 5 months ago. We could not have asked for a more attentive and professional crew. They listened to what we wanted for each project and answered our questions. They also gave suggestions that made our vision even better. The results were beyond our expectations. They arrived on time for every project, paid attention to details and cleaned up at the end to the day. We definitely recommend All Trades and we will continue to use them for all our future home projects.

We hired All Trades and couldn't be happier. From start to finish they were very professional. They came up with great ideas for us and always listened to what we had to say. We had our old bathroom remodeled, it looks amazing! New tub , beautiful glass shower doors, new tile and gorgeous cabinets that have so much room for storage. The crew was wonderful, they were neat and clean. They vacuumed and wiped everything down everyday before they left. I couldn't have asked for anything better, the communication great, we always knew who was coming. A great experience!!! I will be using All Trades again to remodel our kitchen.

All Trades did a significant attic renovation to my house this past year. From the beginning planning to the end of the job, Ray and his staff went above and beyond on our project. They were very accommodating, especially to the fact that we were living in the house with 2 small children while the work was being done. Rays workers were professional, extremely clean, and trustworthy. By the end of the renovation, they were almost like family! Our renovation exceeded our expectations. The quality of the work, craftsmanship, and attention to detail was excellent. I could not have asked for a better result. I definitely recommend Ray and All Trades if you are looking to do any type of home improvement projects.

We had a complete master bath remodel. This was our second project with All Trades. They work professionally, efficiently and communicate well. The craft people take care and treat your property as if it were theirs. The communication from the office and from individual workers is outstanding. They arrive on time (usually around 8 am) and are ready to work. They clean up at the end of each day. All Trades is a "one stop" place – from design (excellent) through implementation they take care of everything. Best of all, no surprises. We could not be more satisfied.

Great coordination between the dozen or so workers required to complete the job. They all put a great effort into making things perfect. They also were flexible to changes as construction progresssed. 

All Trades is an outstanding contracting company. The workers are extremely skilled and knowledgeable. They respect your property and treat their work as if was their own home. Their attention to detail is excellent. My kitchen remodel looks beautiful. All Trades assisted with all the decision making and provided a stress-free process every step of the way. All Trades made my kitchen remodel EASY!! Thank you. 

We appreciate the work done on our bath projects. It was a long project and in the end, well worth it. Kudos to Dave and Tom!