Repair Moisture Damage Permanently
Moisture poses a serious threat to the structure and stability of your home if it gets into spaces where it doesn't belong and soaks into wood. These spaces might be hidden from plain sight under the eaves, behind shrubbery, surrounding vents and around windows and doors concealing the problem of rotted wood. If left untreated, though, it can spread.
It is important to uncover and repair rotted wood before it compromises your home's framework. At All Trades, our contractors are trained to find rotted wood even at its earliest stages and fix the problems that cause it, eliminating the risk it will crop up again in the future.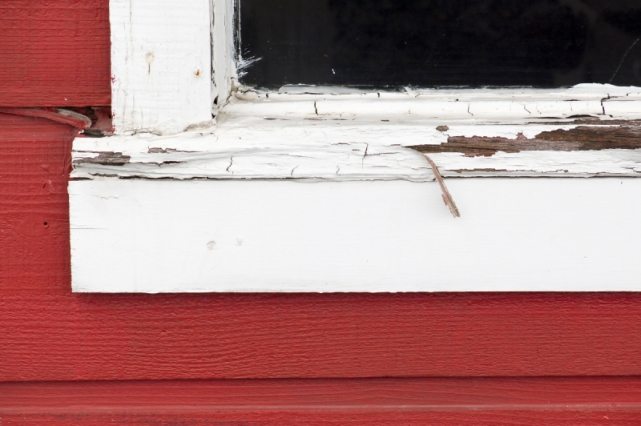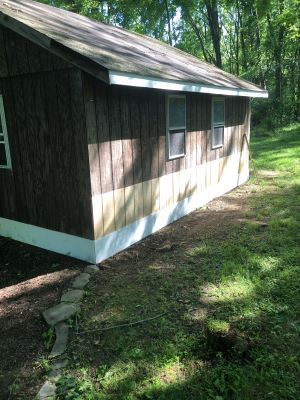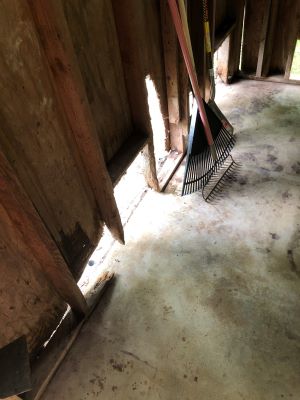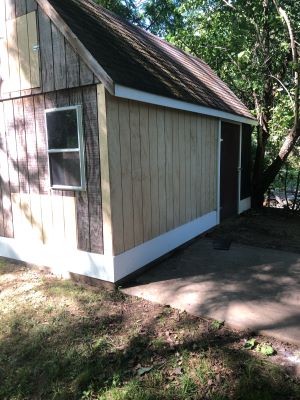 Repair and Protect Against Rotten Wood
All Trades professionals can provide several services to eliminate problems with rotted wood, including:
Repair damaged or decaying window sills and frames
Replace rotted wood with AZEC no-rot PVC trim or rot-resistant cedar or treated wood
Seal the back and edges of all wood to prevent future decay
Repair and replace damaged siding
Replace rotted doors with long-lasting, energy-efficient fiberglass entries
Eliminate damage from bees, woodpeckers, carpenter ants, and other pests
Save $100 Off
Any Rotted Wood Repair of $500+
One Per Customer. This discount may not be used with other promotions. Coupon must be mentioned at time of estimate to be valid.
All Trades Rotted Wood Repair Process
1. Free Initial Consultation
All Trades begins with a visit to your home at no charge. We will examine your home in the areas where you have spotted rotted wood, and also in common problem areas where we often uncover it.
2. Estimate and Examples
We will provide a detailed estimate, either during our visit or a day or so later, reporting our findings, and the work required to repair the damage and restore your home's structural integrity. You will be invited to visit other homes where All Trades has repaired rotted wood, so you can see the quality of our workmanship first-hand.
3. Easy Scheduling and Communication
Our staff makes it easy to schedule your work, and will keep you updated on the timing and progress. You can speak with the professionals who are doing your repairs about all of the small details, ensuring clear and efficient communication.
4. Finishing Touches
All Trades' professional painting contractors will ensure that the new materials used to replace the rotted wood are protected and blend with the original colors and style of your home. We partner with America's premier paint companies to provide you with a variety of quality color and stain options.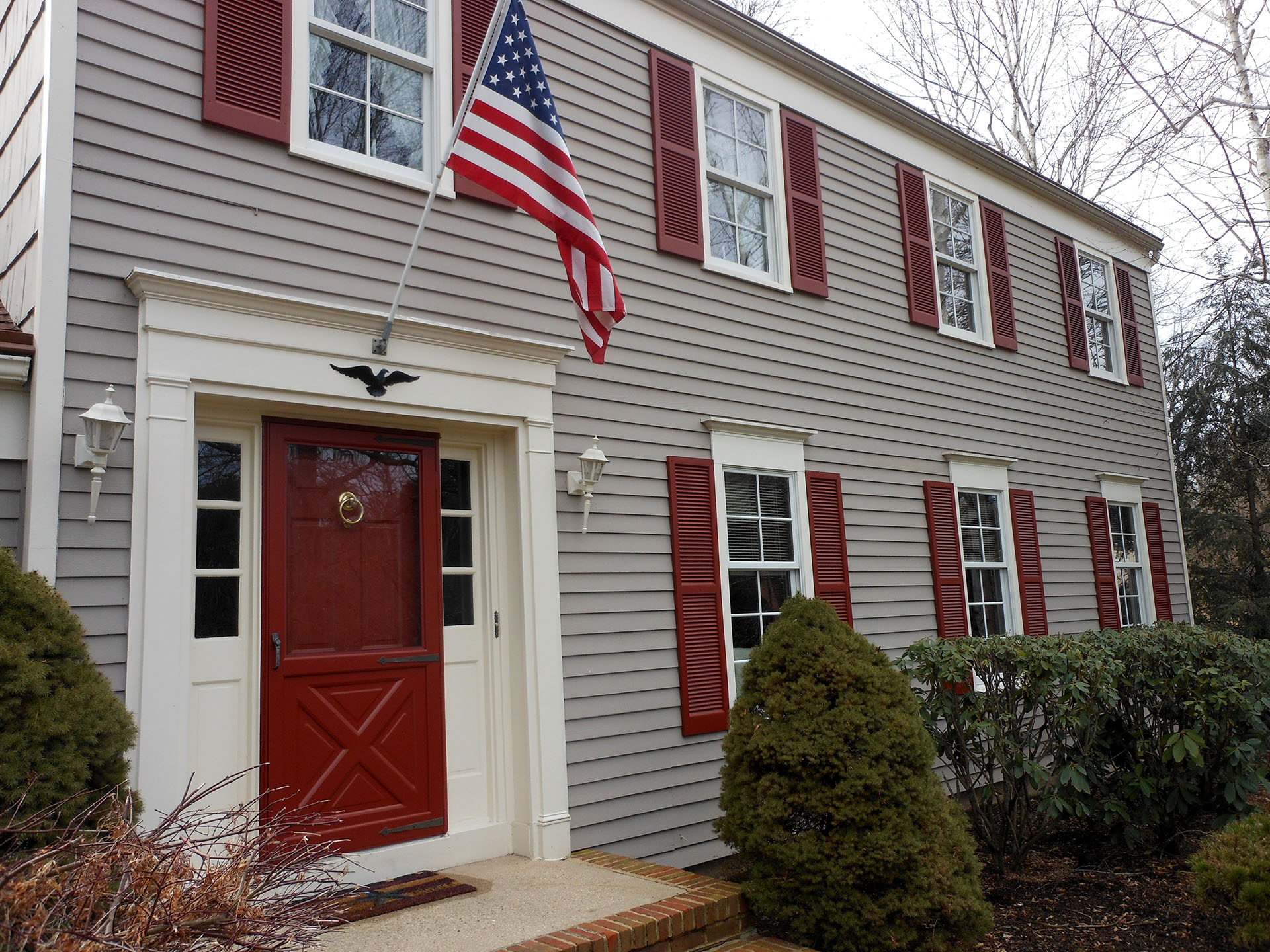 New Jersey Rotted Wood Solutions
All Trades has experts who can find rotted wood, fix the problem that caused it and restore your home's beauty and structural integrity. Entrusting our professionals to repair your rotted wood with a permanent solution will protect your investment and give you peace of mind.
Serving Hunterdon, Somerset, Morris, Mercer and Middlesex Counties and the greater Northwest New Jersey area, your friends at All Trades make every effort to minimize your stress and flawlessly execute the repair and replacement of rotted wood.

Did you know? We are offering remote estimates.
All Trades completely redid our master bathroom 10 years ago and it still looks great and is such a pleasure to use. The biggest job was the custom shower that required a lot of detail. There is quite a bit of tile in the bathroom-and it was well planned and very neatly and precisely placed. All Trades managed the different subcontractors seamlessly and the craftsmen worked very efficiently and cleaned up at the end of each day. They also discovered some structural issues that were resolved quickly. Ray had already worked out the basic floor plan to remodel our kitchen, when our original hall bathroom finally fell apart. The kitchen will have to wait, but I really like his ideas on space utilization. And the new hall bathroom plans look great. He has a lot more material in the showroom now so we were able to pick out almost everything for the bathroom right there. This is wonderful time saver.
All Trades Contracting is hands down the best contracting co ! From the moment I met Ray i knew my renovation would be done the right way! Ray and his crew did everything i wanted and more! They are soo respectful of your home and take painstaking measures to please their customers! My tile work, cabinetry work, painting, moldings, electric and plumbing were done exquisitely! This is how a company should operate! Will definitely use them again and have recommended them to anyone looking to make home improvements! Class act all the way! I love my new kitchen and bath!!
We had All Trades remodel our powder room and laundry room in 2011. We also had them build me a shoe closet and remodel the clothes closet both in the Master bedroom 5 months ago. We could not have asked for a more attentive and professional crew. They listened to what we wanted for each project and answered our questions. They also gave suggestions that made our vision even better. The results were beyond our expectations. They arrived on time for every project, paid attention to details and cleaned up at the end to the day. We definitely recommend All Trades and we will continue to use them for all our future home projects.
We hired All Trades and couldn't be happier. From start to finish they were very professional. They came up with great ideas for us and always listened to what we had to say. We had our old bathroom remodeled, it looks amazing! New tub , beautiful glass shower doors, new tile and gorgeous cabinets that have so much room for storage. The crew was wonderful, they were neat and clean. They vacuumed and wiped everything down everyday before they left. I couldn't have asked for anything better, the communication great, we always knew who was coming. A great experience!!! I will be using All Trades again to remodel our kitchen.
All Trades did a significant attic renovation to my house this past year. From the beginning planning to the end of the job, Ray and his staff went above and beyond on our project. They were very accommodating, especially to the fact that we were living in the house with 2 small children while the work was being done. Rays workers were professional, extremely clean, and trustworthy. By the end of the renovation, they were almost like family! Our renovation exceeded our expectations. The quality of the work, craftsmanship, and attention to detail was excellent. I could not have asked for a better result. I definitely recommend Ray and All Trades if you are looking to do any type of home improvement projects.
We had a complete master bath remodel. This was our second project with All Trades. They work professionally, efficiently and communicate well. The craft people take care and treat your property as if it were theirs. The communication from the office and from individual workers is outstanding. They arrive on time (usually around 8 am) and are ready to work. They clean up at the end of each day. All Trades is a "one stop" place – from design (excellent) through implementation they take care of everything. Best of all, no surprises. We could not be more satisfied.
Great coordination between the dozen or so workers required to complete the job. They all put a great effort into making things perfect. They also were flexible to changes as construction progresssed. 
All Trades is an outstanding contracting company. The workers are extremely skilled and knowledgeable. They respect your property and treat their work as if was their own home. Their attention to detail is excellent. My kitchen remodel looks beautiful. All Trades assisted with all the decision making and provided a stress-free process every step of the way. All Trades made my kitchen remodel EASY!! Thank you. 
We appreciate the work done on our bath projects. It was a long project and in the end, well worth it. Kudos to Dave and Tom!