Upkeep and Curb Appeal
Damaged siding or decking boards is more than an aesthetic problem it makes your home susceptible to further damage and potentially creates unsafe conditions. Holes, dents, rust, storm damage, mold and mildew should be remediated not only to improve your home's curb appeal, but also to protect it from the elements.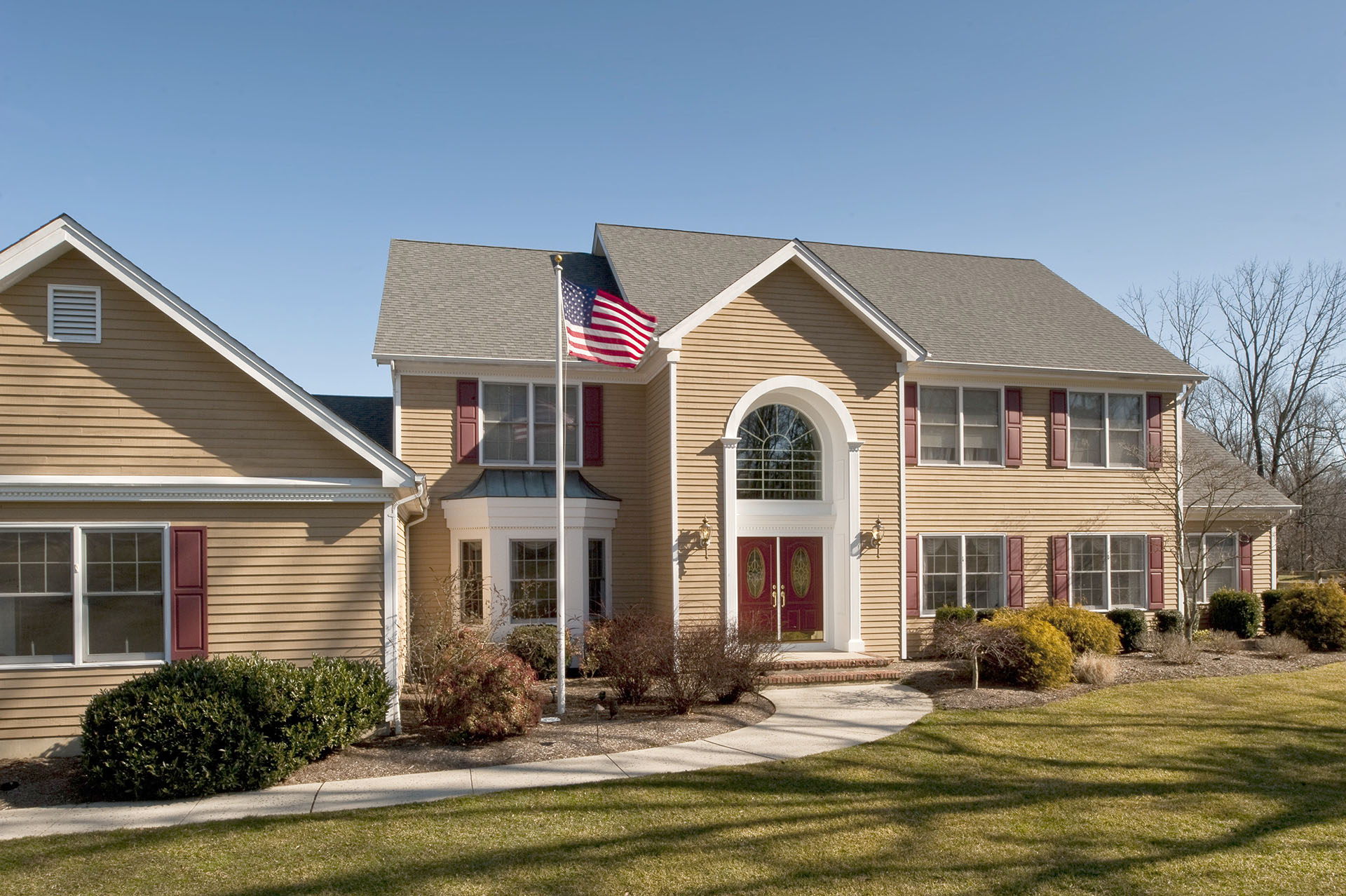 Save $100 Off
Any Repair of $700 or More
One Per Customer. This discount may not be used with other promotions. Coupon must be mentioned at time of estimate to be valid.
Siding Repair Services
The siding that covers your home's exterior has an important job protect your living space from precipitation, sun, wind and other elements. When your siding gets damaged due to harsh weather conditions, the layer beneath it becomes exposed. It is important to repair the damage before it causes a bigger problem by allowing moisture or insects inside, leading to rotted wood.
Whether your siding is vinyl, aluminum or clapboard (wood), All Trades can repair it. Our professional contractors will patch holes or replace sections without damaging adjacent pieces of siding. So stay off of the ladder and entrust our experts with the job.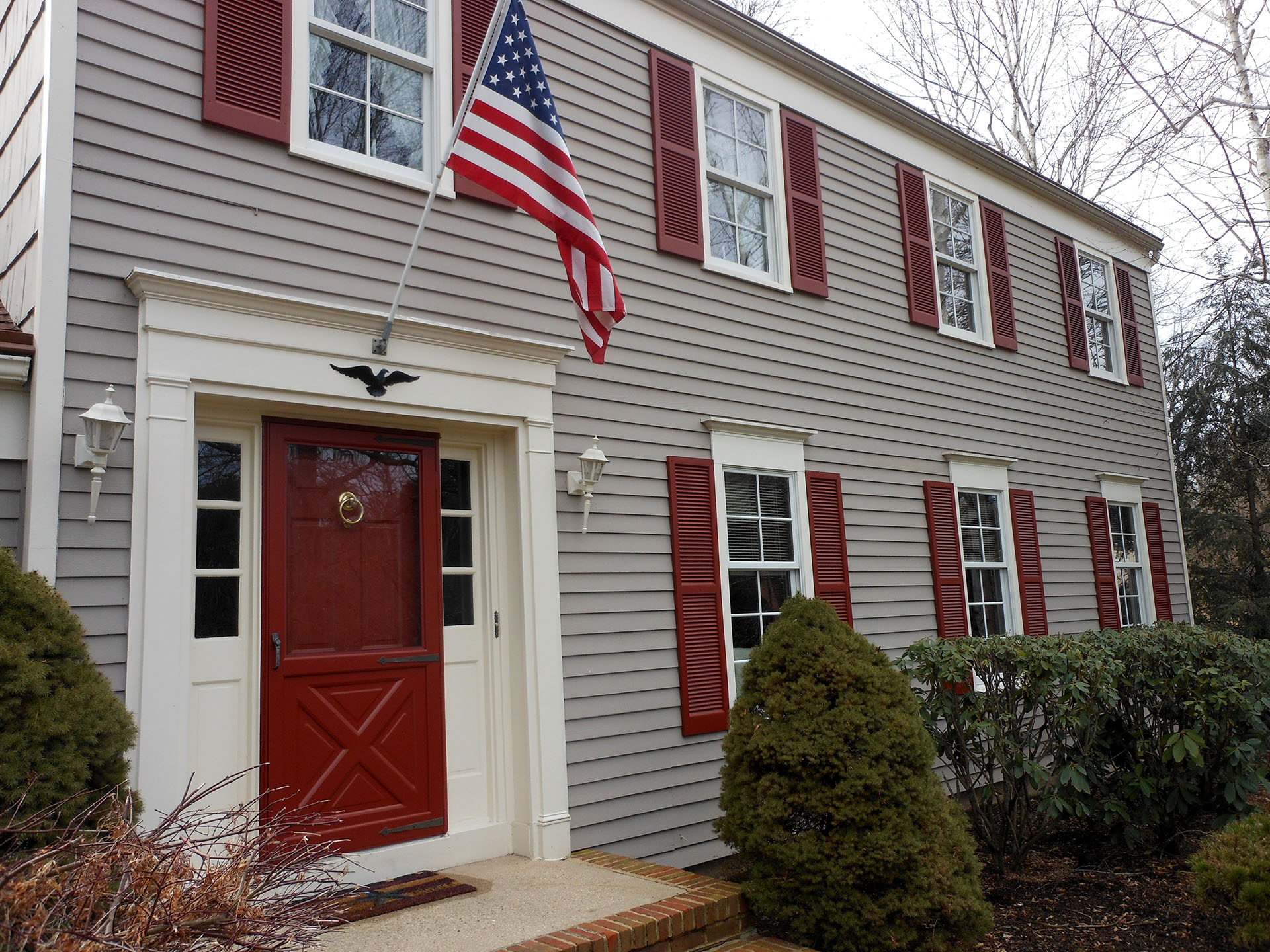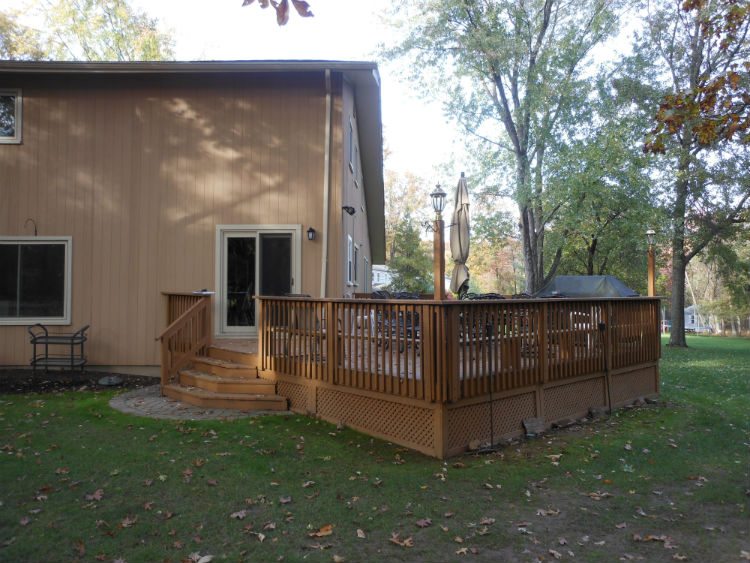 Deck Repair Services
Your deck should be a place to relax or entertain, where you can be comfortable and enjoy a peaceful setting. A deck extends your living space past the walls of your home. Damaged boards or railings detract from the ambiance and can jeopardize the safety of your family or guests.
The All Trades team will repair or replace damaged decking boards to restore your deck's integrity, safety, and beauty. We also can refinish wooden decking boards to restore their vibrant color and seal them to protect against moisture damage. Updating your deck with maintenance-free composite material eliminates the need to stain it ever again.

Did you know? We are offering remote estimates.
All Trades provides the following New Jersey towns with industry-leading painting and repair services. If you do not see your town listed below, please inquire to find out if we service your area.
Annandale
Asbury
Basking Ridge
Bedminster
Belle Mead
Bernardsville
Bloomsbury
Branchburg
Bridgewater
Califon
Chatham
Chester (NJ)
Clinton
Denville
Far Hills
Flanders
Flemington
Frenchtown
Gladstone
Glen Gardner
Hackettstown
Hampton
High Bridge
Hillsborough
Hunterdon County
Lambertville
Lebanon
Long Valley
Madison
Manville
Martinsville
Mendham
Milford
Morristown
Neshanic Station
North Branch
Pittstown
Raritan
Ringoes
Skillman
Somerset
Somerset County
Somerville
Stockton
Warren
Washington
Watchung
Whitehouse Station
All Trades completely redid our master bathroom 10 years ago and it still looks great and is such a pleasure to use. The biggest job was the custom shower that required a lot of detail. There is quite a bit of tile in the bathroom-and it was well planned and very neatly and precisely placed. All Trades managed the different subcontractors seamlessly and the craftsmen worked very efficiently and cleaned up at the end of each day. They also discovered some structural issues that were resolved quickly. Ray had already worked out the basic floor plan to remodel our kitchen, when our original hall bathroom finally fell apart. The kitchen will have to wait, but I really like his ideas on space utilization. And the new hall bathroom plans look great. He has a lot more material in the showroom now so we were able to pick out almost everything for the bathroom right there. This is wonderful time saver.
All Trades Contracting is hands down the best contracting co ! From the moment I met Ray i knew my renovation would be done the right way! Ray and his crew did everything i wanted and more! They are soo respectful of your home and take painstaking measures to please their customers! My tile work, cabinetry work, painting, moldings, electric and plumbing were done exquisitely! This is how a company should operate! Will definitely use them again and have recommended them to anyone looking to make home improvements! Class act all the way! I love my new kitchen and bath!!
We had All Trades remodel our powder room and laundry room in 2011. We also had them build me a shoe closet and remodel the clothes closet both in the Master bedroom 5 months ago. We could not have asked for a more attentive and professional crew. They listened to what we wanted for each project and answered our questions. They also gave suggestions that made our vision even better. The results were beyond our expectations. They arrived on time for every project, paid attention to details and cleaned up at the end to the day. We definitely recommend All Trades and we will continue to use them for all our future home projects.
We hired All Trades and couldn't be happier. From start to finish they were very professional. They came up with great ideas for us and always listened to what we had to say. We had our old bathroom remodeled, it looks amazing! New tub , beautiful glass shower doors, new tile and gorgeous cabinets that have so much room for storage. The crew was wonderful, they were neat and clean. They vacuumed and wiped everything down everyday before they left. I couldn't have asked for anything better, the communication great, we always knew who was coming. A great experience!!! I will be using All Trades again to remodel our kitchen.
All Trades did a significant attic renovation to my house this past year. From the beginning planning to the end of the job, Ray and his staff went above and beyond on our project. They were very accommodating, especially to the fact that we were living in the house with 2 small children while the work was being done. Rays workers were professional, extremely clean, and trustworthy. By the end of the renovation, they were almost like family! Our renovation exceeded our expectations. The quality of the work, craftsmanship, and attention to detail was excellent. I could not have asked for a better result. I definitely recommend Ray and All Trades if you are looking to do any type of home improvement projects.
We had a complete master bath remodel. This was our second project with All Trades. They work professionally, efficiently and communicate well. The craft people take care and treat your property as if it were theirs. The communication from the office and from individual workers is outstanding. They arrive on time (usually around 8 am) and are ready to work. They clean up at the end of each day. All Trades is a "one stop" place – from design (excellent) through implementation they take care of everything. Best of all, no surprises. We could not be more satisfied.
Great coordination between the dozen or so workers required to complete the job. They all put a great effort into making things perfect. They also were flexible to changes as construction progresssed. 
All Trades is an outstanding contracting company. The workers are extremely skilled and knowledgeable. They respect your property and treat their work as if was their own home. Their attention to detail is excellent. My kitchen remodel looks beautiful. All Trades assisted with all the decision making and provided a stress-free process every step of the way. All Trades made my kitchen remodel EASY!! Thank you. 
We appreciate the work done on our bath projects. It was a long project and in the end, well worth it. Kudos to Dave and Tom!